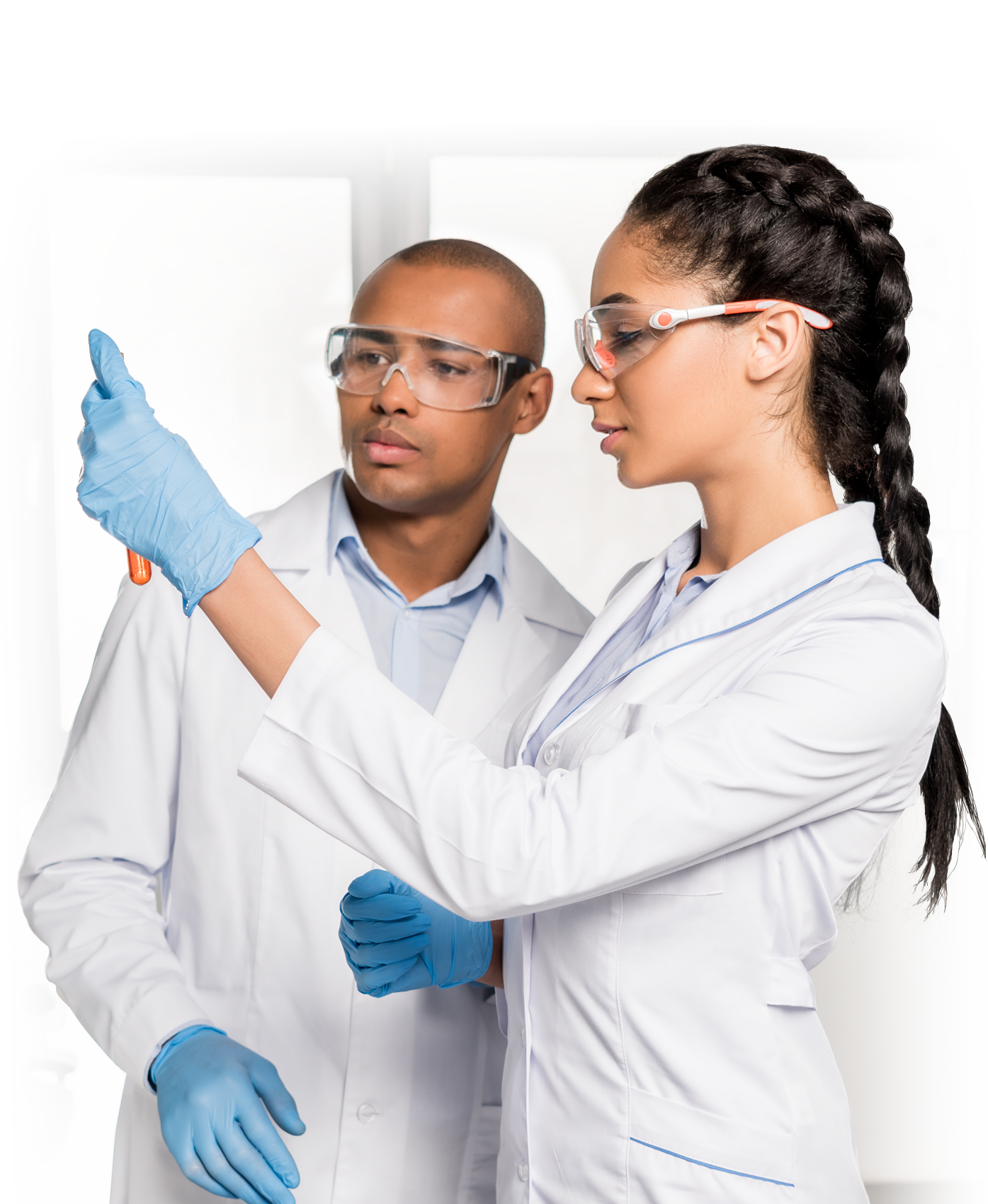 BriaCell's Patented Immunotherapy
Bria-IMT™
Bria-IMT™, our lead drug candidate, is a is a cell based patented immunotherapy that stimulates a patient's own cancer fighting cells to attack and destroy breast cancer tumors.
Our data shows that Bria-IMT™ expresses tumor antigens which are recognized and activate by the immune system and activate specific cancer fighting T cells. Bria-IMT™ also stimulates enhanced targeted killing of cancer cells and when combined with a check point inhibitor "releases the brake and steps on the gas" providing powerful anti-tumor activity.
Learn More
Off-The-Shelf Personalized Immunotherapy
Bria-OTS™
Our next generation off the shelf personalized immunotherapy. Bria-OTS™ was a recently awarded a patent by the USPTO, and supported by clinical data forms the basis of our "Matching Hypothesis" BriaCell's "OTS" strategy.
Introducing Bria-OTS™
We believe our treatment is most effective when the patient's HLA-type matches the Bria-IMT™ HLA-type.
We are engineering 15 unique HLA types (molecules), collectively referred to as Bria-OTS™, allowing for what we believe will be matching and treatment of over 99% of patients with advanced breast cancer.
Bria-OTS™ involves a simple saliva test to determine the HLA-type of each patient.
Each patient will then be treated with the appropriate pre-manufactured Bria-OTS™ formulation.
Similar cell lines in development for prostate cancer, lung cancer, and melanoma.
Preclinical models for the Bria-OTS™ technology are in development under a Cooperative Research and Development Agreement (CRADA) with the National Cancer Institute (NCI) in the U.S.
Learn More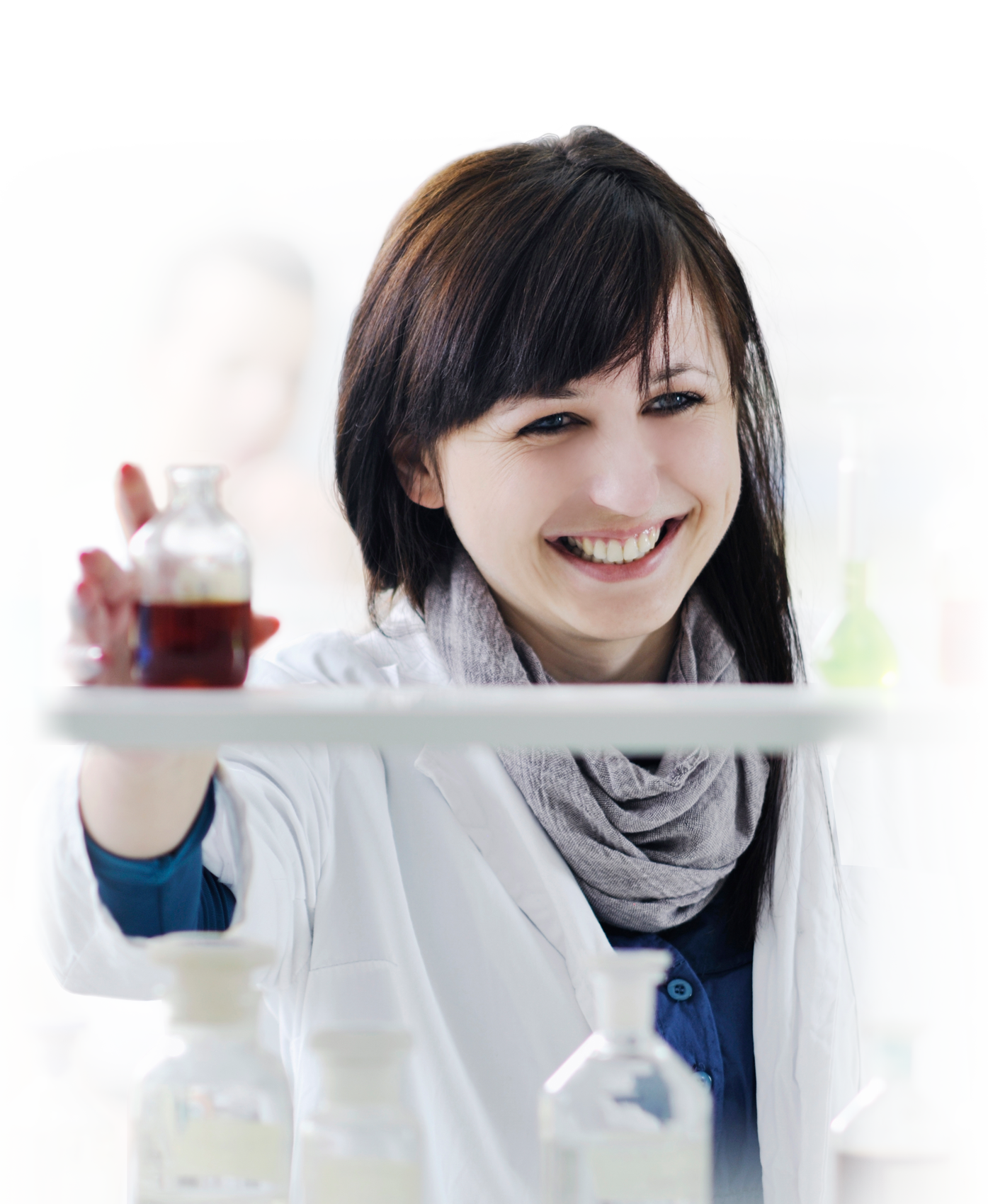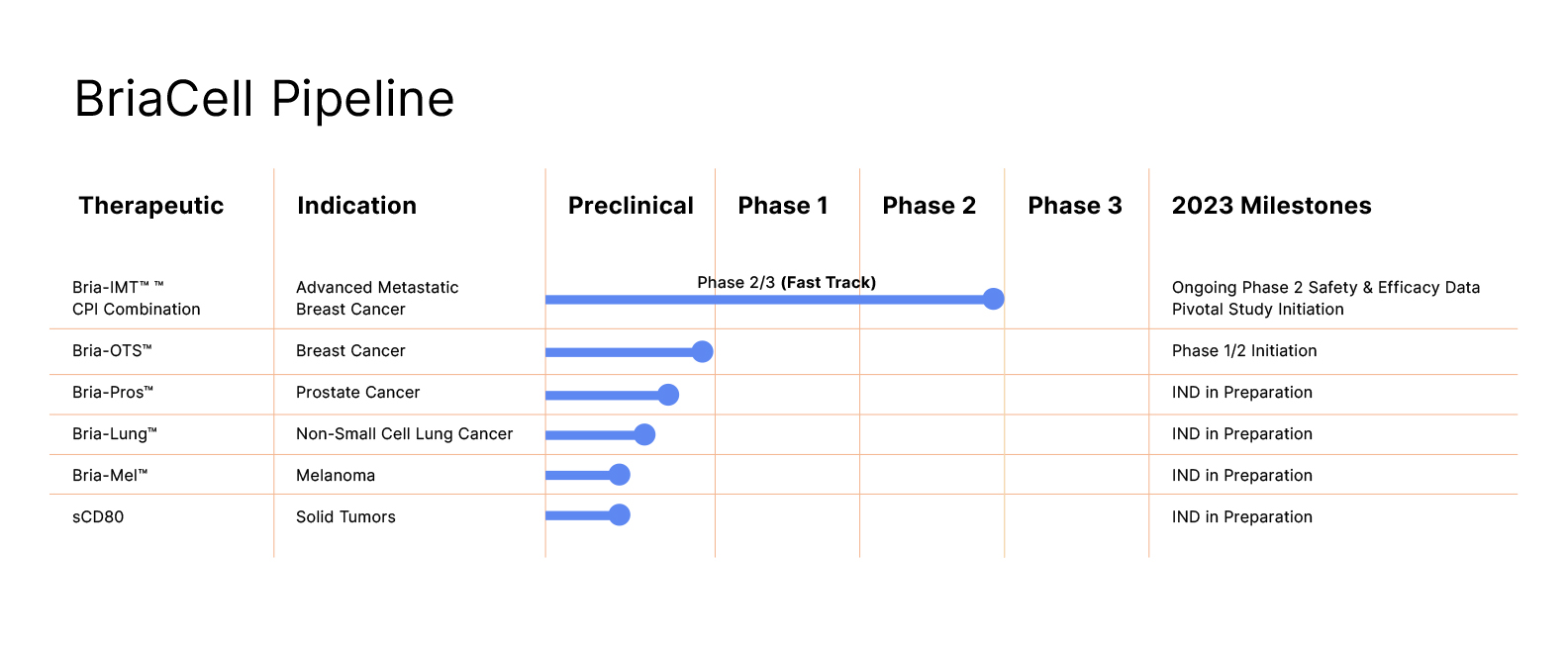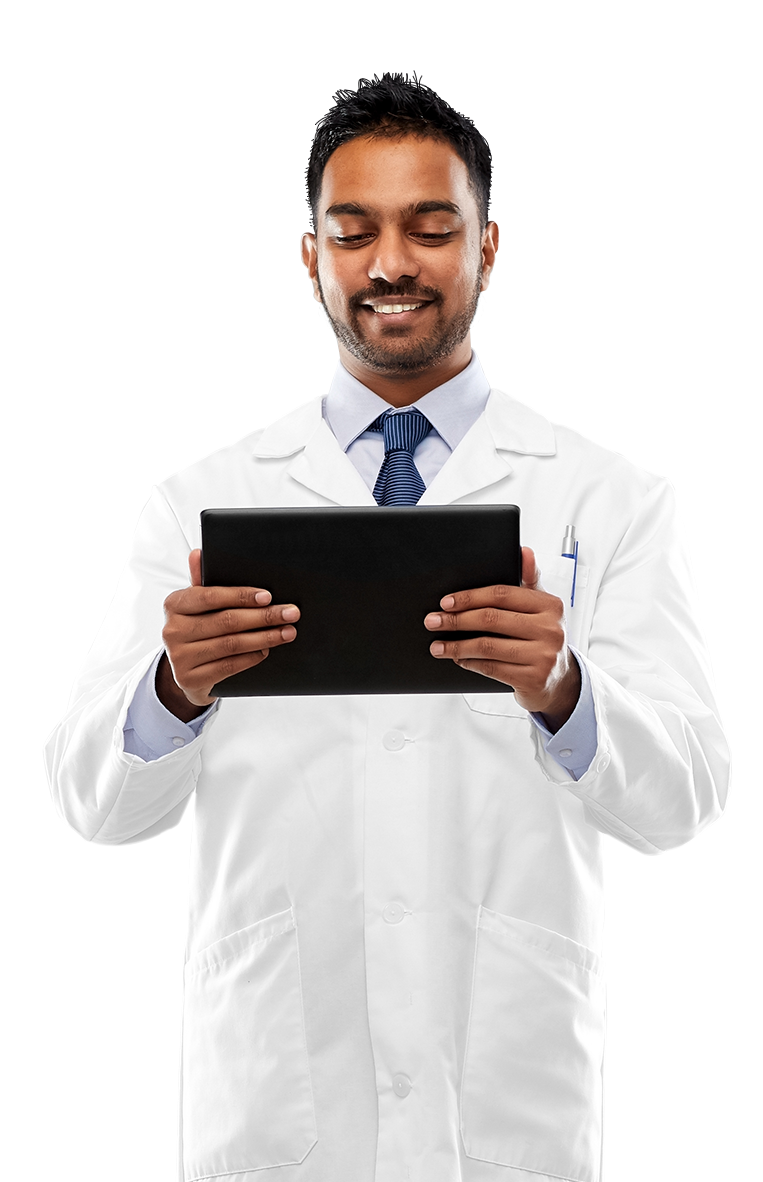 BriaCell Therapeutics Corp. (Nasdaq: BCTX, BCTXW; TSX: BCT) A clinical stage immuno-oncology company that is developing an entirely new class of targeted immunotherapies to transform cancer care
Our lead drug candidate is Bria-IMT™. Developed by Dr. Charles Wiseman, and Dr. Alex Kharazi, Bria-IMT™ was designed to treat advanced breast cancer patients (i.e. the cancer cells have spread beyond the breast) who did not respond to chemotherapies.
Over 40,000 American women and men killed each year by this deadly disease.
Check Point Inhibitors (CPIs) work by neutralizing a patient's own immune suppression that may be clocking the killing of cancer cells.
Combining Bria-IMT™ with a CPI may significantly increase a patients own immune system cancer fighting ability.
Incyte Corporation (Nasdaq: INCY) → BriaCell has established a corporate collaboration and supply agreement with Incyte.

Currently evaluating safety and efficacy of Bria-IMT™ in combination with Incyte's FDA approved check point inhibitor.

Bria-OTS™: BriaCell is developing an "Off-The-Shelf Personalized" immunotherapy based on a patient's HLA-type.
Experienced Management Team and Board of Directors; Clinical Strategy Team involved in 19 drug approvals.