PKC
δ
Protein Kinase C delta (PKCδ) Inhibitors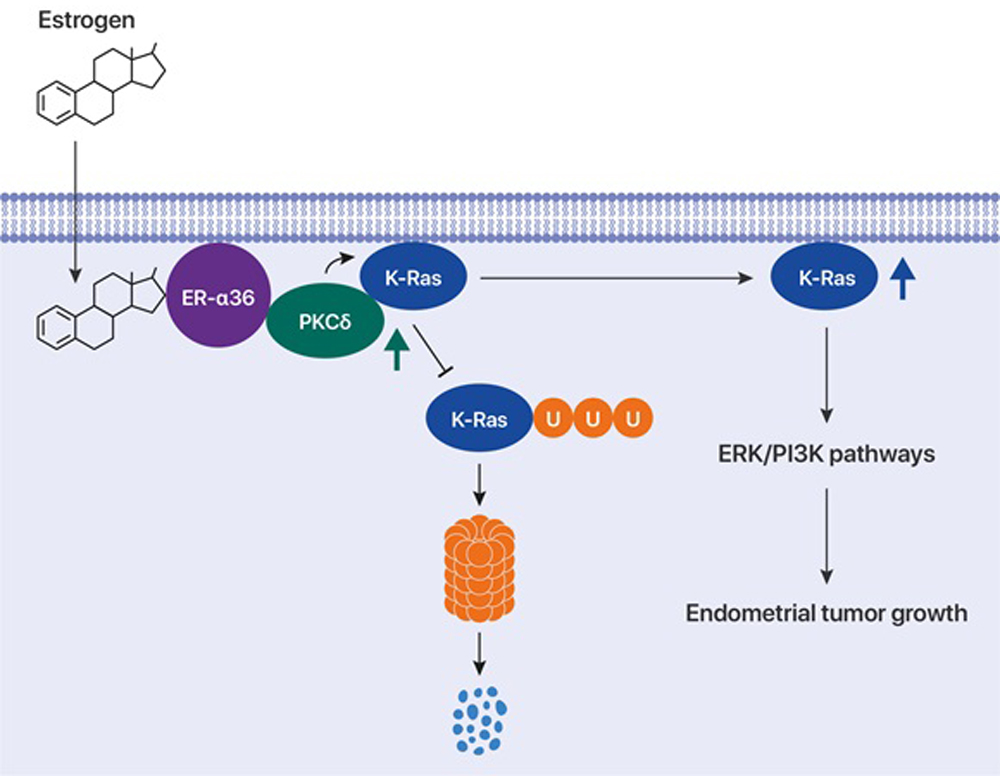 Activated PKCδ inhibits RAS degradation which in turn stimulates tumor growth.
Early-Stage Preclinical Program
30% of all human malignancies display activating RAS mutations with another 60% showing over-activity of Ras-signaling pathways.
BriaCell's novel, proprietary PKCδ inhibitors have shown activity against multiple RAS transformed tumors.
This target has an attractive safety profile based on in vivo studies and knock out mouse studies.
PKCδ also has potential activity as an immunotherapeutic by blocking TGFβ signaling.
PKCδ inhibitors are applicable to specific niche tumor types which provide an accelerated clinical development plan.
Could be in clinic within 24 months
Provides Cost-Effective Additional Shot-on-Goal and additional partnership opportunities.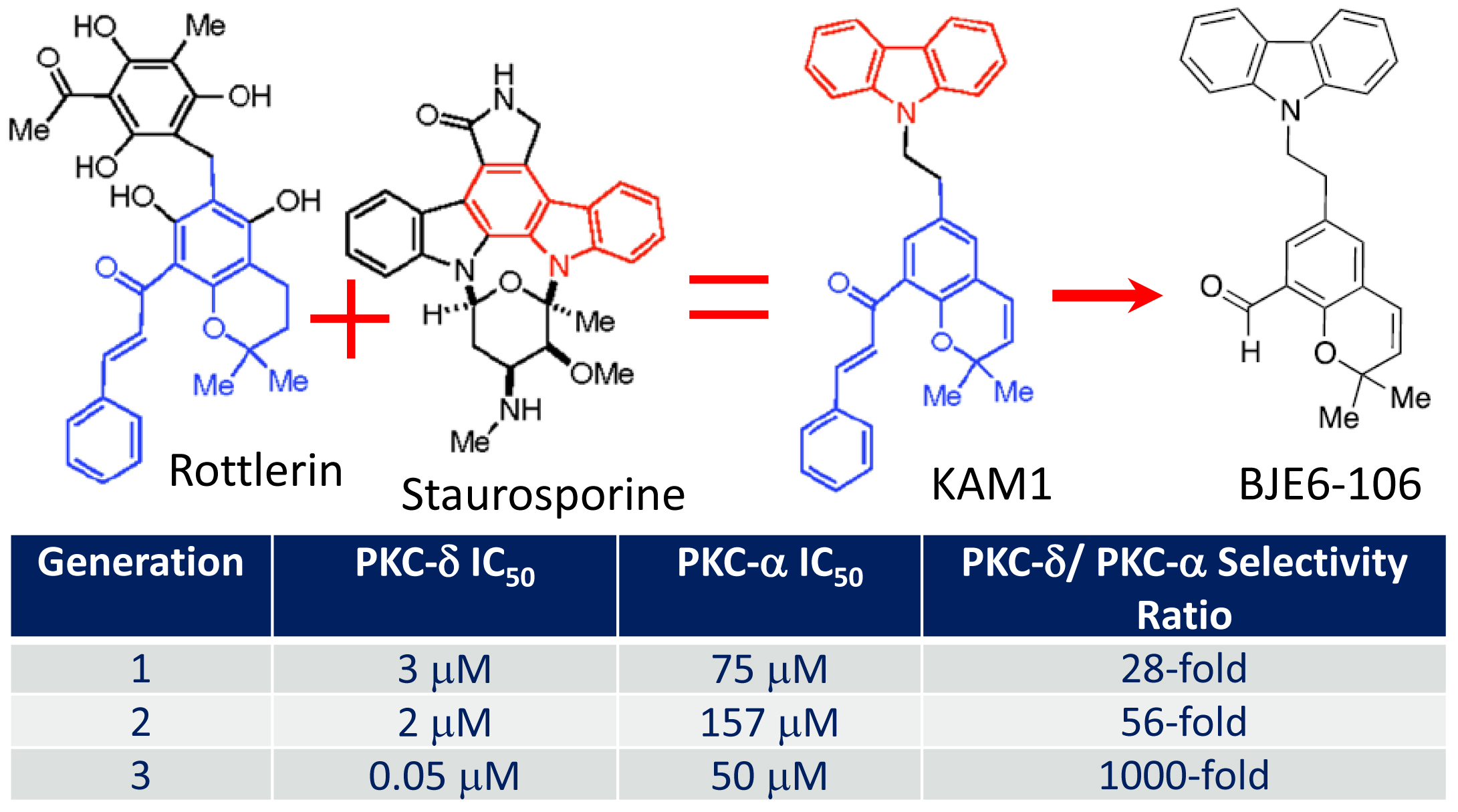 Structural aspects of first generation inhibitor rottlerin and staurosporine(pan-PKC inhibitor) were combined to create second generation inhibitor KAM1
Third generation inhibitors such as BJE6-106 have improved potency and selectivity.
Fourth generation inhibitors under development to optimize drug-like characteristics.
PKCδinhibitors lack endothelial cell cytotoxicity & PKCδdeficient mice develop normally and are fertile → No marked intrinsic toxicity by inhibiting PKCδ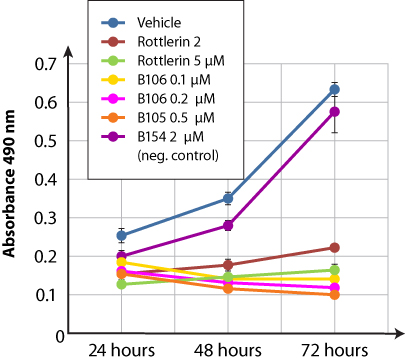 PKCδ inhibitors block growth of melanoma cells (lower is better)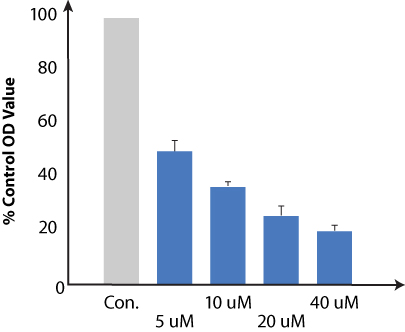 PKCδ inhibitors inhibit growth of neuroendocrine tumor cell lines (lower is better)

PKC δinhibitors decrease tumor size and improve survival in pancreatic cancer model
(A) lower is better
(B) higher is better