Briacell Management Team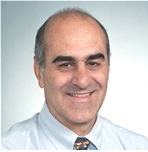 William V. Williams, MD, FRCP

President & CEO
Dr. Williams is a seasoned biopharmaceutical executive with over 35 years of industry and academic expertise, including significant clinical management in multinational pharmaceutical companies. Dr. Williams served as VP of Exploratory Development at Incyte Corporation from 2005 – 2016. | Show More
There he facilitated entry of over 20 compounds into the clinic, including approvals for ruxolitinib (Jakafi) and baricitinib (Olumiant). He was responsible for establishing proof-of-concept in several therapeutic areas, and has been involved in numerous new drug applications (NDAs) for therapeutics that achieved marketing authorization in multiple therapeutic areas including oncology. This includes Jakafi for myelofibrosis and polycythemia vera and baricitinib for rheumatoid arthritis.As Head of Experimental Medicine and VP of Clinical Pharmacology at GlaxoSmithKline, Dr. Williams evaluated several molecules in clinical studies in various therapeutic areas. He ran a biomarker laboratory and spearheaded initiatives to utilize emerging technologies in drug development. He supported drug development programs with a wide range of clinical applications. The clinical pharmacology of lapatinib, an orally active drug for breast cancer and other solid tumors, was characterized under his supervision. He was involved in new or supplemental drug authorizations for a number of oncology drugs including Bexxar (lymphoma), Hycamtin (ovarian cancer), and Navelbine (non-small cell lung cancer) as well as ibandronate (Boniva) for osteoporosis.Dr. Williams served as Head of Rheumatology Research at the University of Pennsylvania, ran a major research program in receptor biology, including developing bioactive peptides that mimicked granulocyte-macrophage colony-stimulating factor (GM-CSF), a known stimulant of the immune system. He collaborated with David B. Weiner, Ph.D., a well-known leader in immuno-oncology and vaccine research, in the development of DNA vaccines and was able to bring novel DNA vaccines into the clinic for the treatment of cutaneous T cell lymphoma.Dr. Williams earned his BSc. in Chemistry and Biotechnology from Massachusetts Institute of Technology and Medical Doctorate from Tufts University School of Medicine. Following his residency at the Boston VA Medical Center, Dr. Williams completed fellowship training in Rheumatology and Cellular Immunology at the University of Missouri. He then joined the molecular immunology laboratory of Mark I. Greene, MD, PhD, FRCP, at the University of Pennsylvania, developed novel methods of bioactive peptide design, and collaborated in the study of the activation of the p185/Human epidermal growth factor receptor 2 (HER2) receptor. HER-2 is a protein which is known to promote the growth of cancer cells. Dr. Williams is the named author at over 130 peer reviewed publications, over 15 patents and numerous Investigational New Drugs (INDs) and NDAs. | show less
GADI LEVIN, CA, MBA

CFO & CORPORATE SECRETARY
Mr. Gadi Levin has been appointed as BriaCell Therapeutics Corp.'s Chief Financial Officer in February 2016. Most recently, he acted as Chief Financial Officer of Labstyle Innovations Ltd, a biotechnology company focused on diabetes.Mr. Levin served as the Vice President of Finance and Chief Financial Officer for two Israeli investment houses in the fields of private equity, hedge funds and real estate (2008 to 2009 and 2010, respectively). | Show More Pior to that, Mr. Levin acted as Financial Consultant to various firms.Mr. Levin began his career at the accounting firm, Arthur Andersen, where he worked in the Cape Town, London and Tel Aviv offices for nine years. He has a Bachelor of Commerce degree in Accounting and Information Systems from the University of the Cape Town, South Africa, and a post graduate diploma in Accounting from the University of South Africa. He received his Chartered Accountant designation in South Africa and has an MBA from Bar Ilan University in Israel. | show less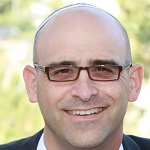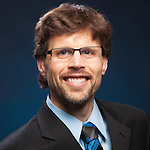 MARKUS LACHER, PH.D.

SENIOR DIRECTOR, R&D
Dr. Lacher has joined BriaCell Therapeutics in July 2015. Previously, he served as a Senior Clinical Scientist, R&D at Cesca Therapeutics, Inc., a clinical-stage autologous cell therapy company where he played a lead role in the bone marrow transplantation program. | Show More
Prior to his appointment at Cesca Therapeutics, Inc., Dr. Lacher was a Scientist at BioTime, Inc. and its subsidiary OncoCyte Corporation where he developed the key components of OncoCyte's therapeutic and diagnostic technology. In 2012, Dr. Lacher served as Founder & CEO of California-based T cell Therapeutics, Inc., an immunotherapy-focused biotechnology company dedicated to preventing metastatic outgrowth of prostate cancer. Prior to his career in industry, Dr. Lacher worked at the University of California, San Francisco (UCSF), initially as a post-doctoral researcher then as an Assistant Researcher and Specialist.Dr. Lacher has authored numerous publications including the First Complete Sequencing of the Nuclear DNA of 5 Clinical Grade Human Embryonic Stem Cell Lines. He is a Named Inventor on multiple patent applications in the areas of cancer therapeutics and diagnostics. Dr. Lacher is a member of the American Association for Cancer Research (AACR) and Life Sciences Switzerland (LS2), and sits on the editorial advisory board of the journal Recent Patents on Anti-Cancer Drug Discovery. Dr. Lacher earned his Ph.D. in 2001 from the University of Bern (Switzerland). In his spare time, Dr. Lacher is an avid runner and passionate developer of bioinformatics software. | show less
FARRAH DEAN, MSC, MBA

MANAGER, CORPORATE DEVELOPMENT
Farrah serves as Manager, Corporate Development at BriaCell Therapeutics Corp. Her experience includes working in investor relations at CytRx Corporation, and CCG Investor Relations. Farrah's prior experience include Senior Associate Analyst in Equity Research at Oppenheimer & Co., Rodman & Renshaw, and ThinkEquity LLC.In her prior roles, Farrah analyzed biotechnology companies from financial, clinical, regulatory and commercial perspectives. Farrah received her BSc, and MSc from University of Toronto, and her MBA in Economics and Finance from Wilfrid Laurier University.